(See map at the end of the page)
Welcome reception
Sunday, October 7th, at 20:00h.
A welcome cocktail took place at the Nazari Palace "Cuarto Real de Santo Domingo" on Sunday, October 7th at 20:00h.

Football match
Monday, October 8th, at 19:30h.
The traditional football match of every EVN Symposium took place at the nearby Nuñez Blanca Sport Center soon after the afternoon session of Monday 8th of October. It was so much fun for both playing and whatching!
Guided tour to the Alhambra
Tuesday, October 9th, from 21:00h to 23:30h.
We organized a guided tour to the 10th century Alhambra palaces.
The Alhambra, the most emblematic monument of Granada, listed as UNESCO World Heritage Site, was started to be built during the mid 10th century by the Berber ruler Badis ben Habus of the Kingdom of Granada in al-Andalus, occupying the top of the hill of the Assabica on the southeastern border of the city of Granada.
The Alhambra's Islamic palaces were built for the last Muslim Emirs in Spain and their court, of the Hasrid dynasty. After the Reconquista (reconquest) of Granada by the Reyes Católicos ("Catholic Monarchs") ten months before Columbus' journey to America, some parts of the palaces were used by the Christian rulers. The Palace of Charles V, built by Charles V, King of Spain and Holy Roman Emperor in 1527, was inserted in the Alhambra within the Nasrid fortifications. The Alhambra is now one of Spain's major tourist attractions, exhibiting the country's most significant and well known Berber Islamic architecture, together with 16th-century and later Christian building and garden interventions.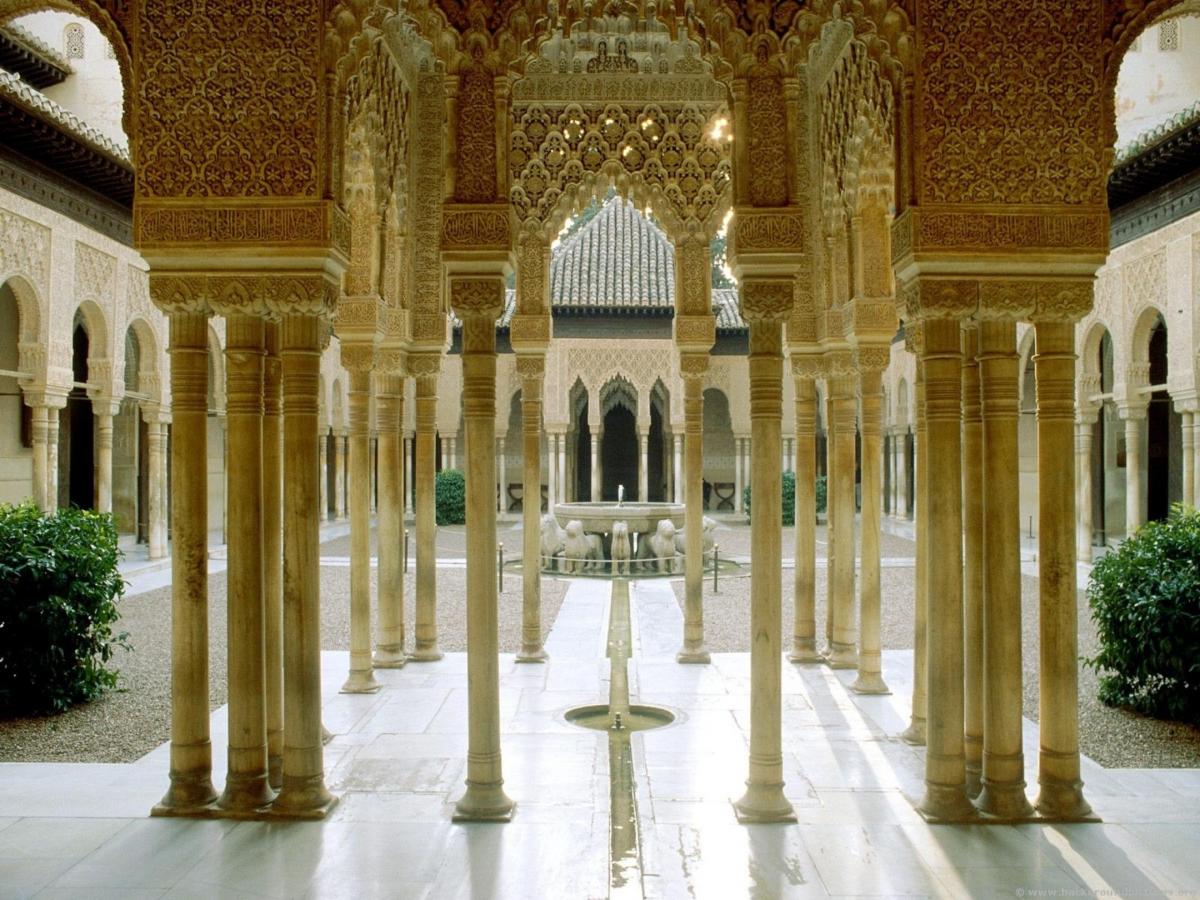 Visit to the IRAM 30m millimeter Radiotelescope in Sierra Nevada & alternative social-turistic event
Wednesday, October 10th, from 13:30h to 19:00h.
There was no afternoon session on Wednesday, so we organized a guided tour to the IRAM 30m millimeter Radiotelescope. For logistical reasons, this visit could be offered for the first ~ 50 registered attedees only. For the remaining participants, this activity was replaced by an alternative social-turistic event, i.e. tour through the "Monumental Granada".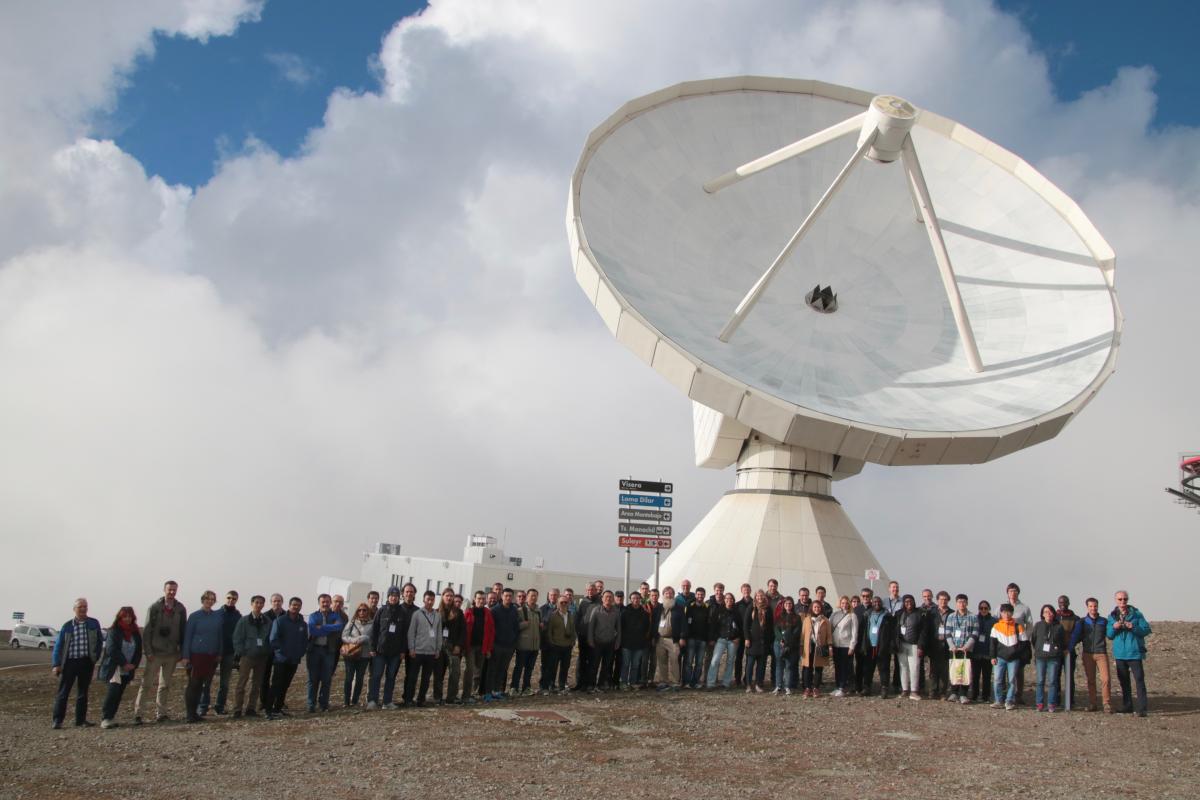 Conference dinner
Wednesday, October 10th, at 20:30h.
The conference dinner took place on the evening of October 10th, 2018 at the courtyard and the former cloisters of Palacio de Santa Paula. This five-star hotel is located in the historic center of Granada near the Cathedral and the Royal Chapel. The hotel replaced the former Santa Paula Convent and the Casa Morisca, which existed in the XVI and XII centuries respectively. This hotel restaurant, "El Claustro", where the Santa Paula convent refectory used to be, offers guests haute cuisine that fuses elements of traditional Andalusian gastronomy with modern culinary concepts.